Back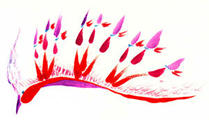 Filling Your Basket

You may fill your basket any way you want. Buy one or more of any of the cards, buy one or more of our card packs, or create your own packs with individual card purchases. You may also order prints, photos, magnets and bookmarks. If you wish to purchase an original painting, you will need to contact Joan at 802-879-1131 or joan@pikaworks.com.

Our ordering system is fast, easy and secure. As you view cards, packs or other items you like, check the items you want and use the Add to Basket links to place them into your basket. After adding an item, you may proceed directly to the order form or browse and search for additional items. At any time you may view or remove items in your basket using the View or Checkout link found at the top right side of every page that contains items for sale.

Completing Your Order

When you are ready to finish your order, choose View or Checkout to review the items you are purchasing. You may then proceed with your order. We now rely upon PayPal for secure, convenient checkout. You do not need to join PayPal to pay by credit card. VISA, MasterCard, American Express and Discover are accepted.

If you prefer, you may mail, fax or phone in an order. We just need to know your name, address, phone number, e-mail address, credit card information/personal check, and the quantity and code #'s of desired items. Here is an order form (Adobe Acrobat) if you'd like that: PAPER ORDER FORM.

Please see our Shipping Information page for our current shipping rates.