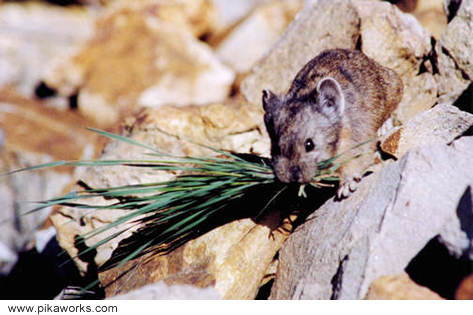 No greeting.
Words on Back: Farley lives near the ghost town of Bodie, California. He gathers piles of grass to feed on during the winter. His neighbor Squirrel Face hibernates during the winter months. But Farley stays alert and nibbles on his vast store of grass until the spring comes again.
This design is available as a mouse pad ($14) or as a magnet ($3).
To Order: Check next to the product(s) you would like to order and click Add Items to Basket. You may indicate quantities and add/remove items by viewing your basket now or at check out.