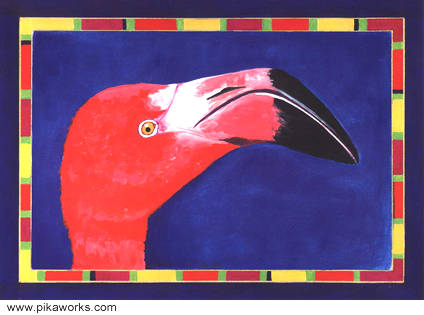 No greeting.
Words on Back: Flamingoes get their beautiful color from the crustaceans they love to eat. Have you ever seen them dine? They bend over, stick their heads upside down in the water, and swoosh back and forth to catch their favorite foods.
About Prints: Unframed print is attached to foam board with a tag on back for quick hanging ($30). Print may be easily detached from backing and framed as you wish.
To Order: Check next to the product(s) you would like to order and click Add Items to Basket. You may indicate quantities and add/remove items by viewing your basket now or at check out.