Pamela Pika near Mount of the Holy Cross
One of the first pikas was near the bottom of Mount of the Holy Cross, just up the trail from East Cross Creek. I found her in the evening. She came out of her hole, ran into her hole, came out again, went in again and then watched me quietly from under the rock ledge. I stopped to see her again the next day. Pam seems a good name for her because of her round face and soft, blondish fur. I can't explain the connection.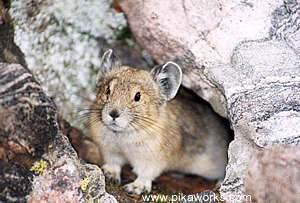 My photo is available. Click me.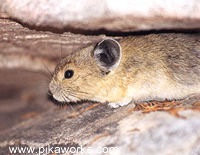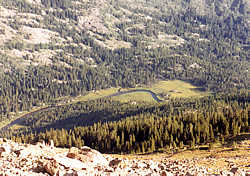 Looking down from Mount of the Holy Cross you can see Cross Creek meandering.
Moose are said to live down there.